Hi there, today I want to share with you my review of Undersea Green by Daniel Smith.
You can see the full episode of The Paint Show here:
And if you want a written version, read on (;
Undersea Green – Daniel Smith Watercolor
I originally got this paint together with Daniel Smith's Secondary set. In fact, this review will wrap up the series of The Paint Show episodes regarding this set.
I really loved this one from the beginning, and it's special characteristics impressed me (you'll soon see what I refer too).
With time I started using it extensively for foliage, leaves and trees. I used it (together with Carbazole Violet) as the background of this painting.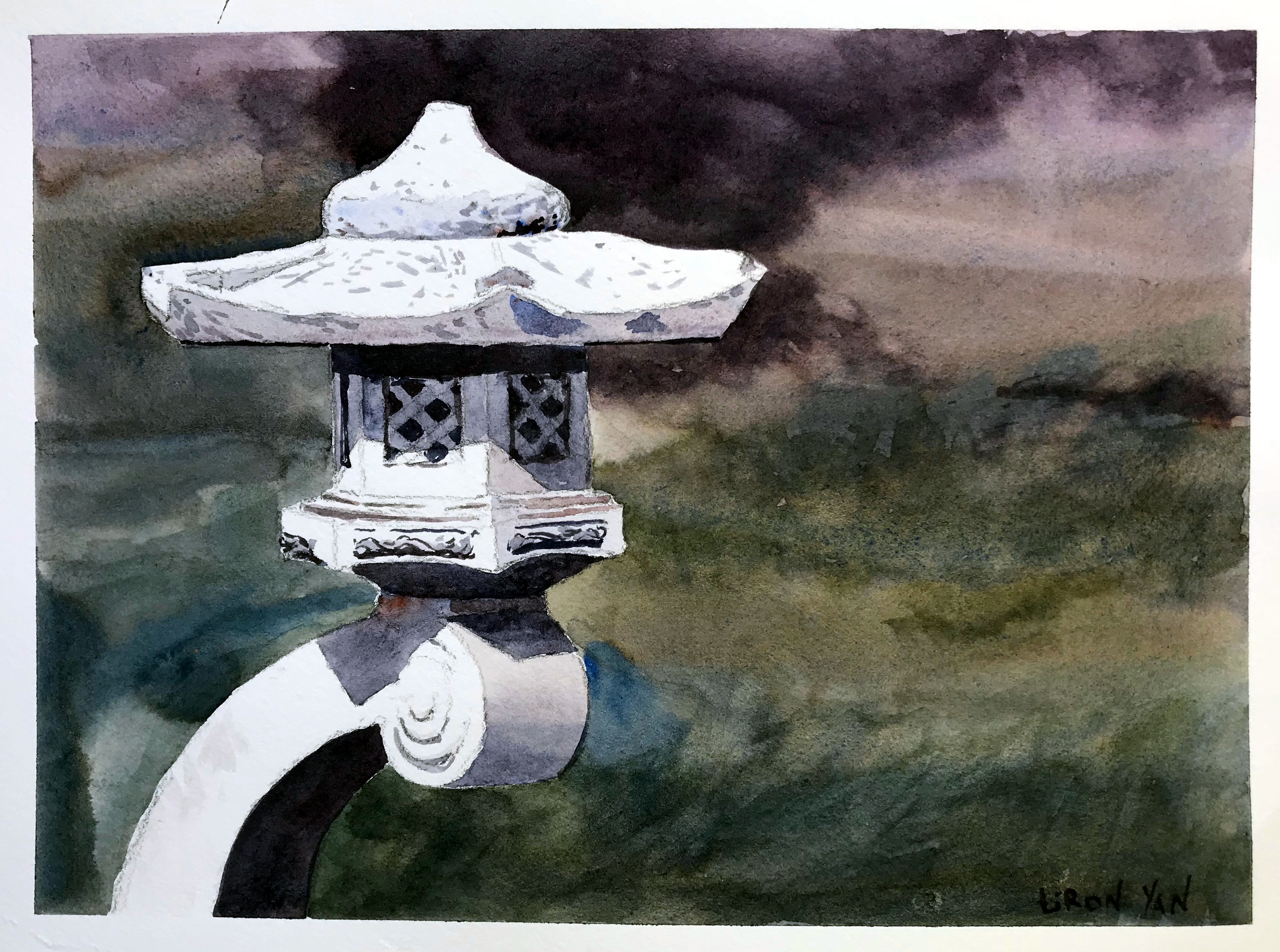 I especially love to mix it with blues and yellows (and even reds!) to create a variety of greens.
Paint Info
Undersea Green is made of three different pigments:
Ultramarine Blue (PB29)
Quinacridone Gold (they say PO48, but that's the pigment for Quinacridone Burnt Orange, which is a little strange. Quin. Gold should be PO49).
Nickel Azo Yellow (PY150)
This makes it rather simple to mix, if you want to create if for yourself (assuming you can do so without Quin. Gold, which sounds possible).
Some more stats:
Series 1 – so cheaper than Quin. Burnt Orange.
Semi-transparent
Granulating (with a beautiful effect too! The blues and yellows separate)
Medium-high staining.
This color is highly pigmented and is easy to achieve dark values with.
Here's what the pigments look like when they separate into blues and oranges / yellows: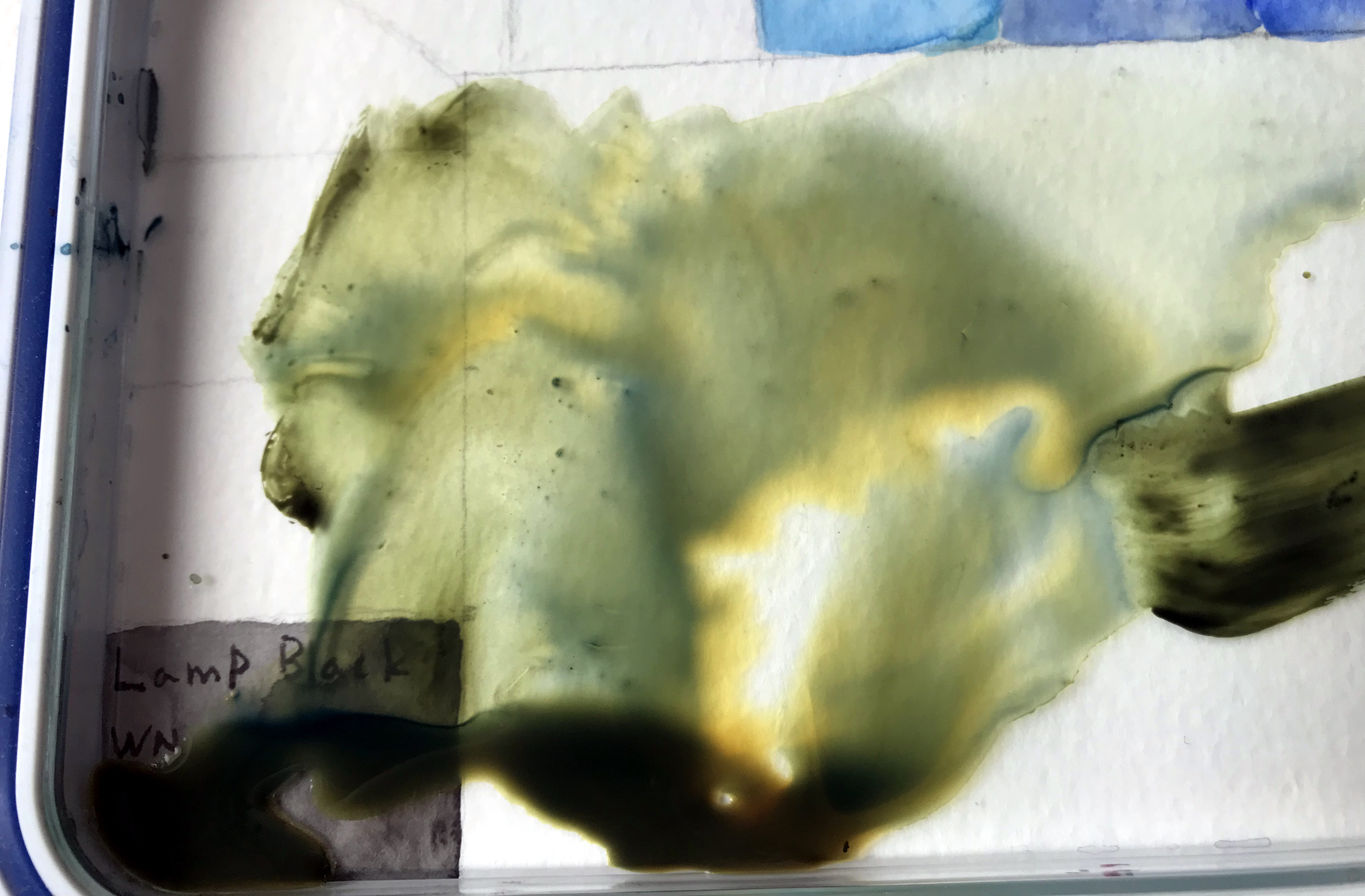 In the video I demo what this paint looks wet on dry, wet-in-wet, and using dry brush strokes.
Here are some examples.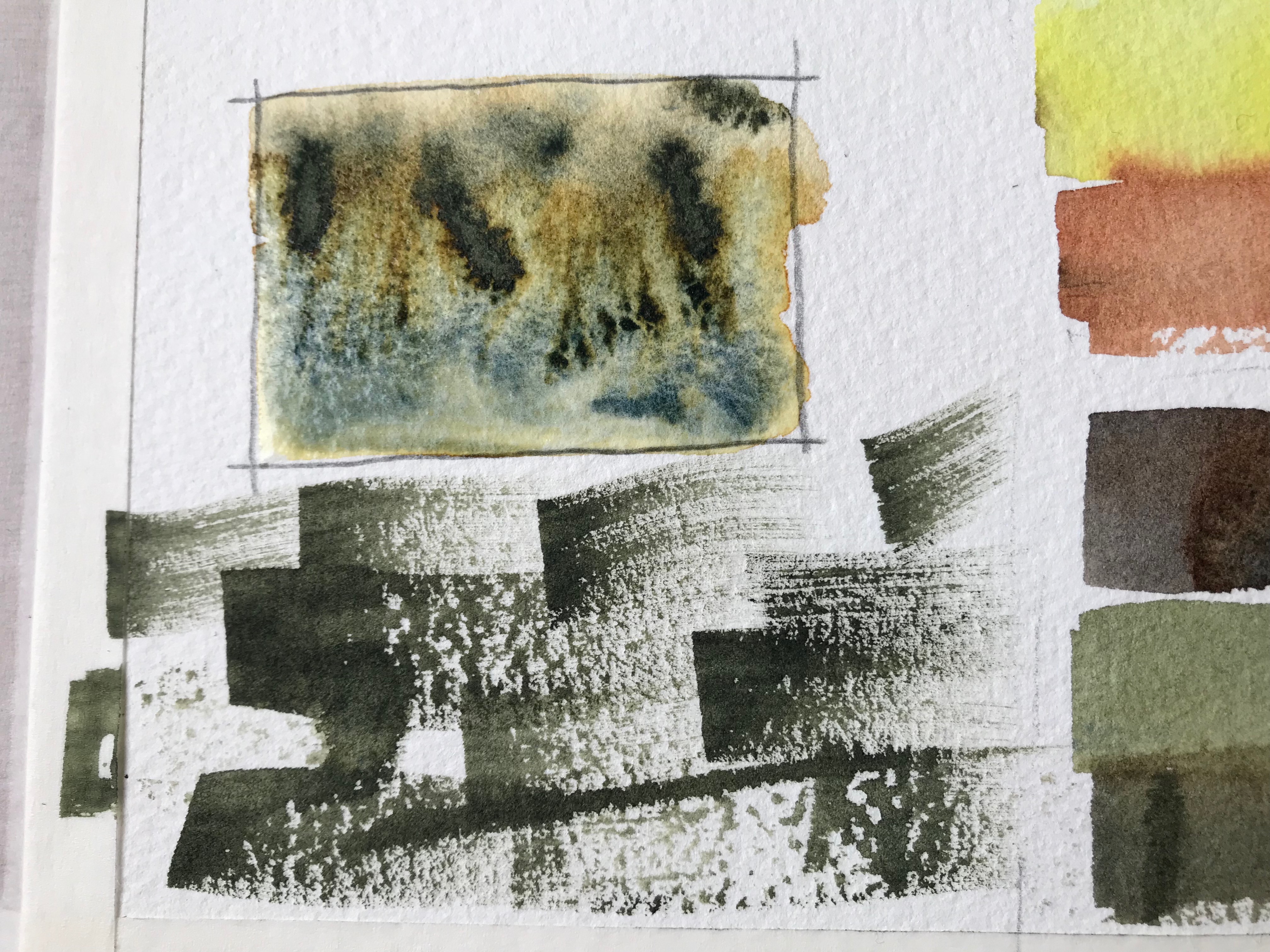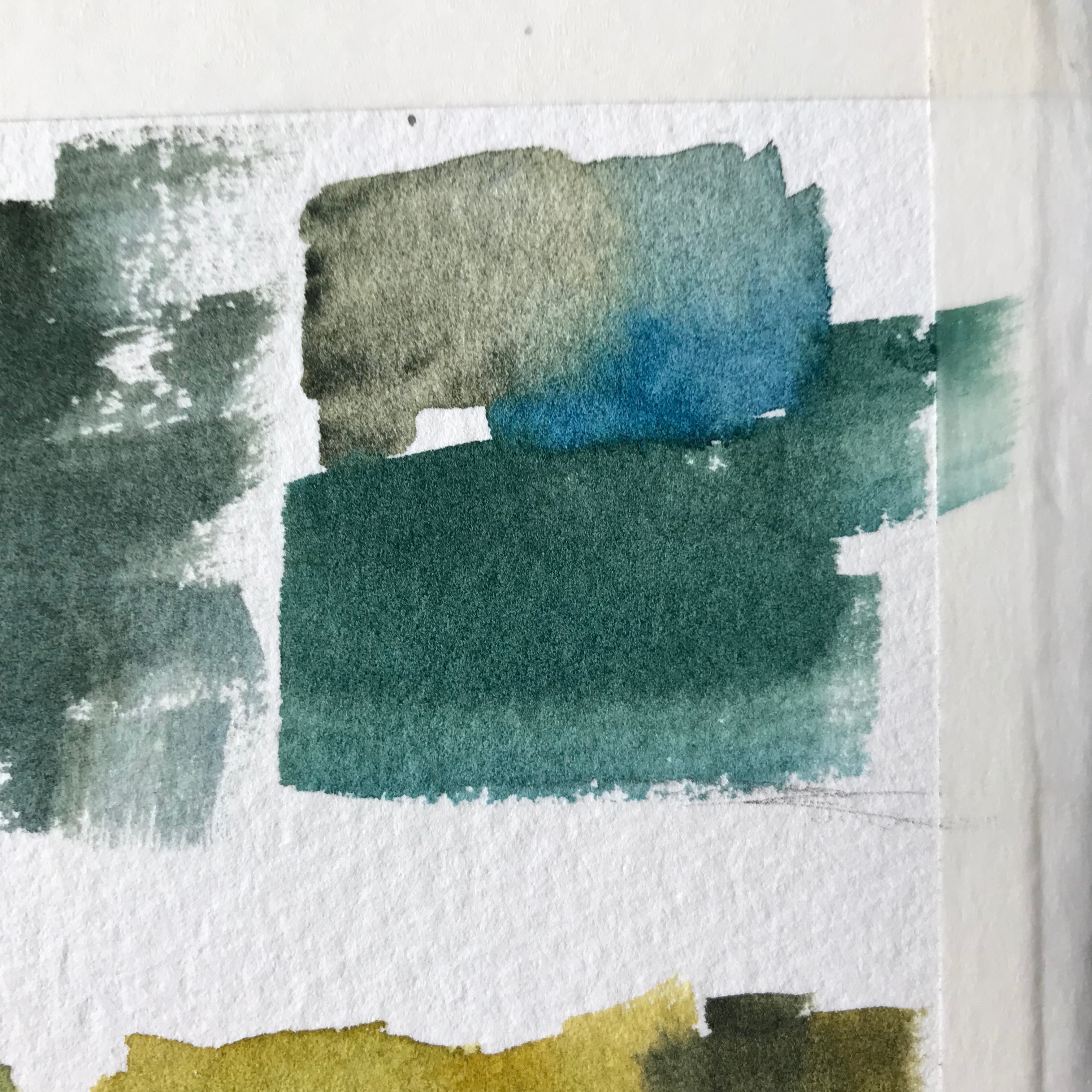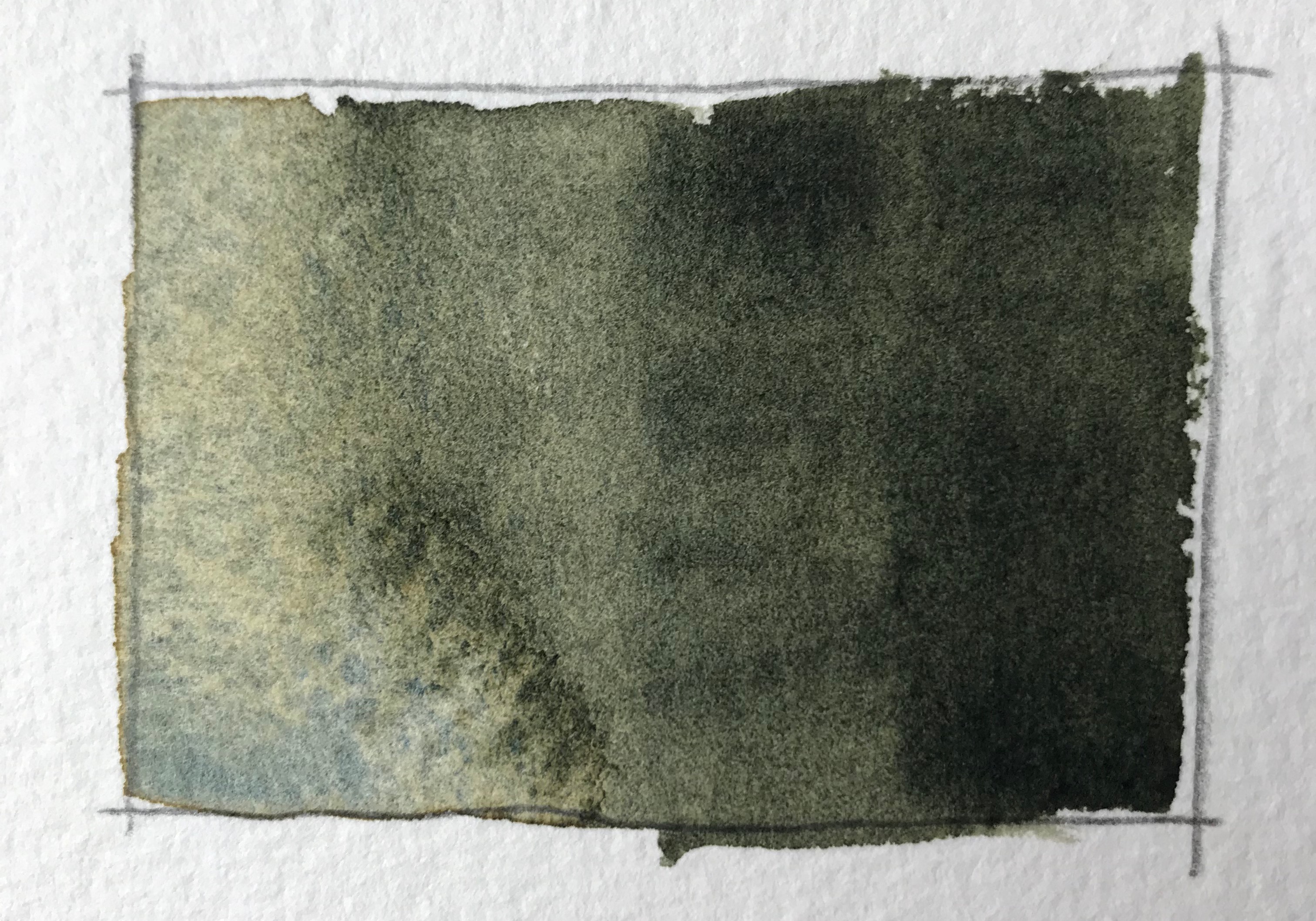 Conclusion
I think this is a very useful color, and I definitely prefer it over more "artificial" looking greens such as Sap Green (which used to be a favourite of mine).
I like my colors to have many uses for me and be versatile, so this is a great one in my opinion.
If you want to get it, here are affiliate links (I get a small commission and you pay the same price):
Undersea Green Tube: http://amzn.to/2EZSwWM
Daniel Smith Secondary set: http://amzn.to/2FzE20T
If you are interested in the other two colors in the set (Quin. Burnt Orange and Carbazole Violet), I highly recommend getting the set. It ends up being much more cost-effective (:
And this is it for today. I hope you enjoyed this one, and we'll talk soon!
– Liron