Hi there!
Today I want to present to you a painting process I did a while ago.
It's not my best painting. However, it's an experiment I did with preserving the purity of colors and letting them mix on the palette.
You can watch the entire process below, and scroll down for the written version (:
Use Pure Colors in Your Watercolor Painting
So here's the scene I wanted to paint.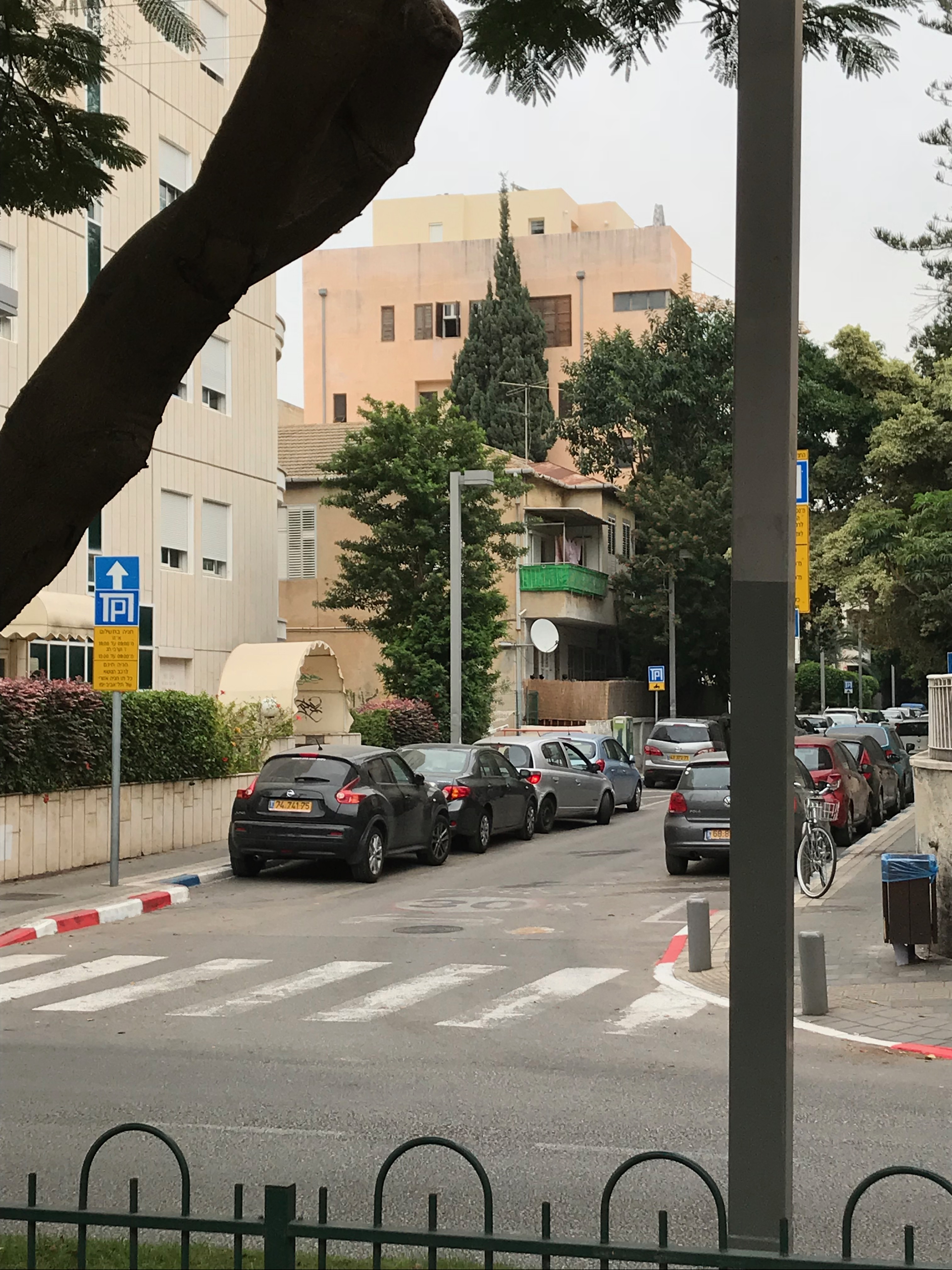 And here's the drawing stage.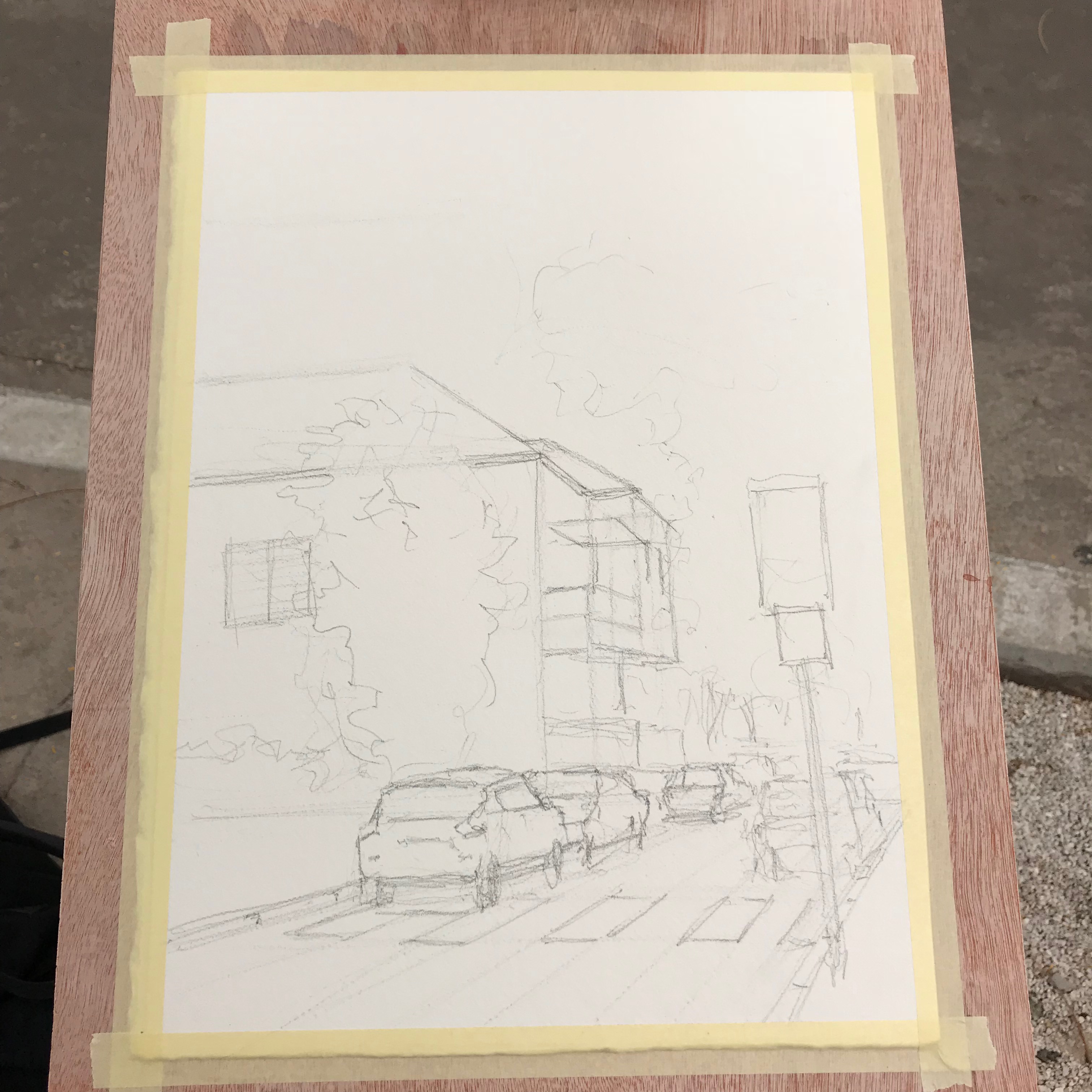 Notice it's quite the busy scene. There are many cars, people and buildings. This was very challenging to break down.
I think this is actually one part where I "failed" with the painting process. With that being said, I still did a decent job simplifying it.
The funny part is that, I think, the drawing itself is inaccurate, especially in regards to its perspective.
In any case – off we go with the first wash.
First Wash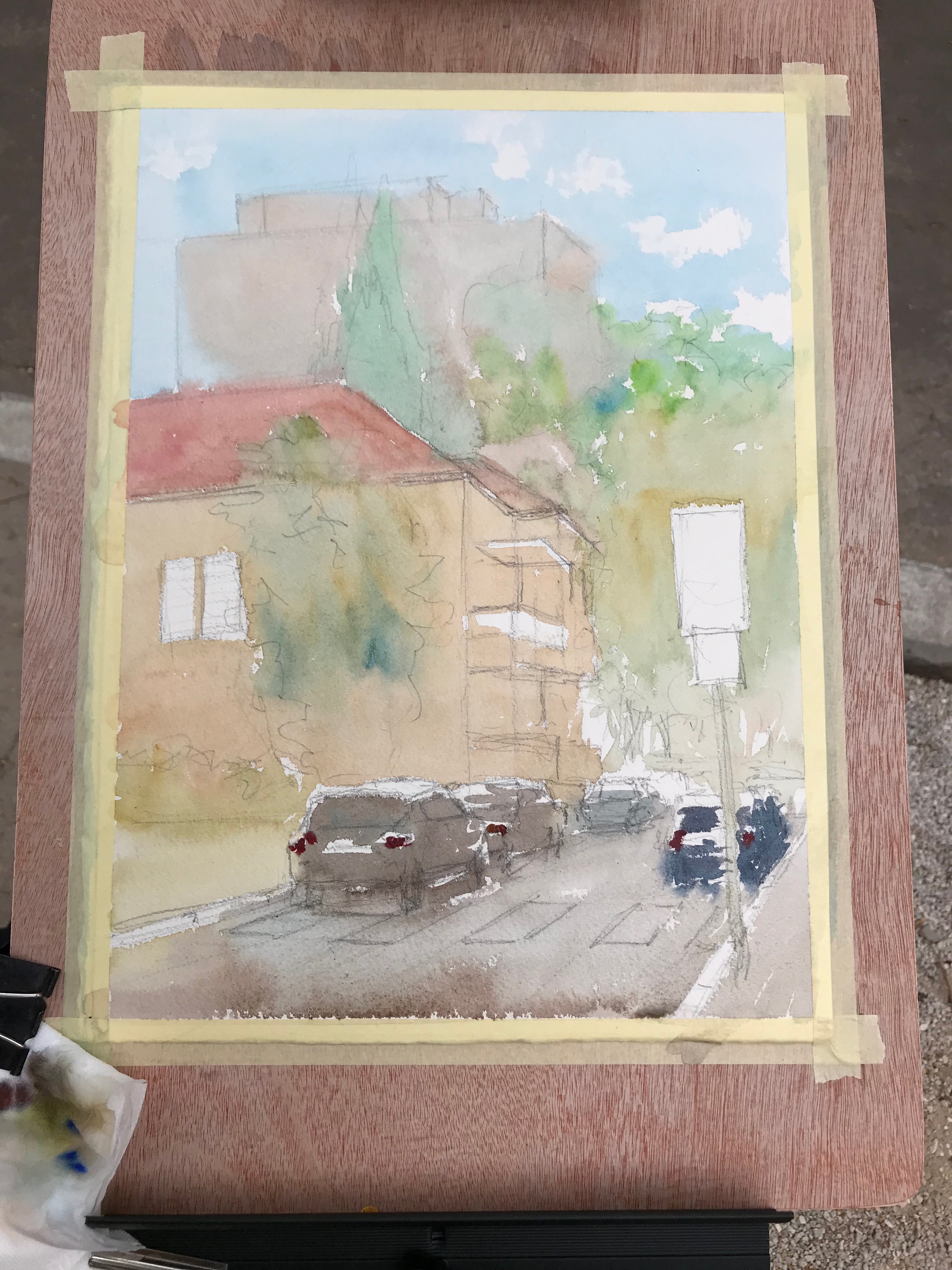 This is exactly where I wanted to keep the purity the most. I found out it's important to get it right in this particular step.
The reason stems from the transparency of watercolor. If you start of with over-mixed, muted colors, the next wash may still show them through. And so, glazing yellow over muted blue won't do much good (;
Next, we have an additional wash.
Second Wash And Beyond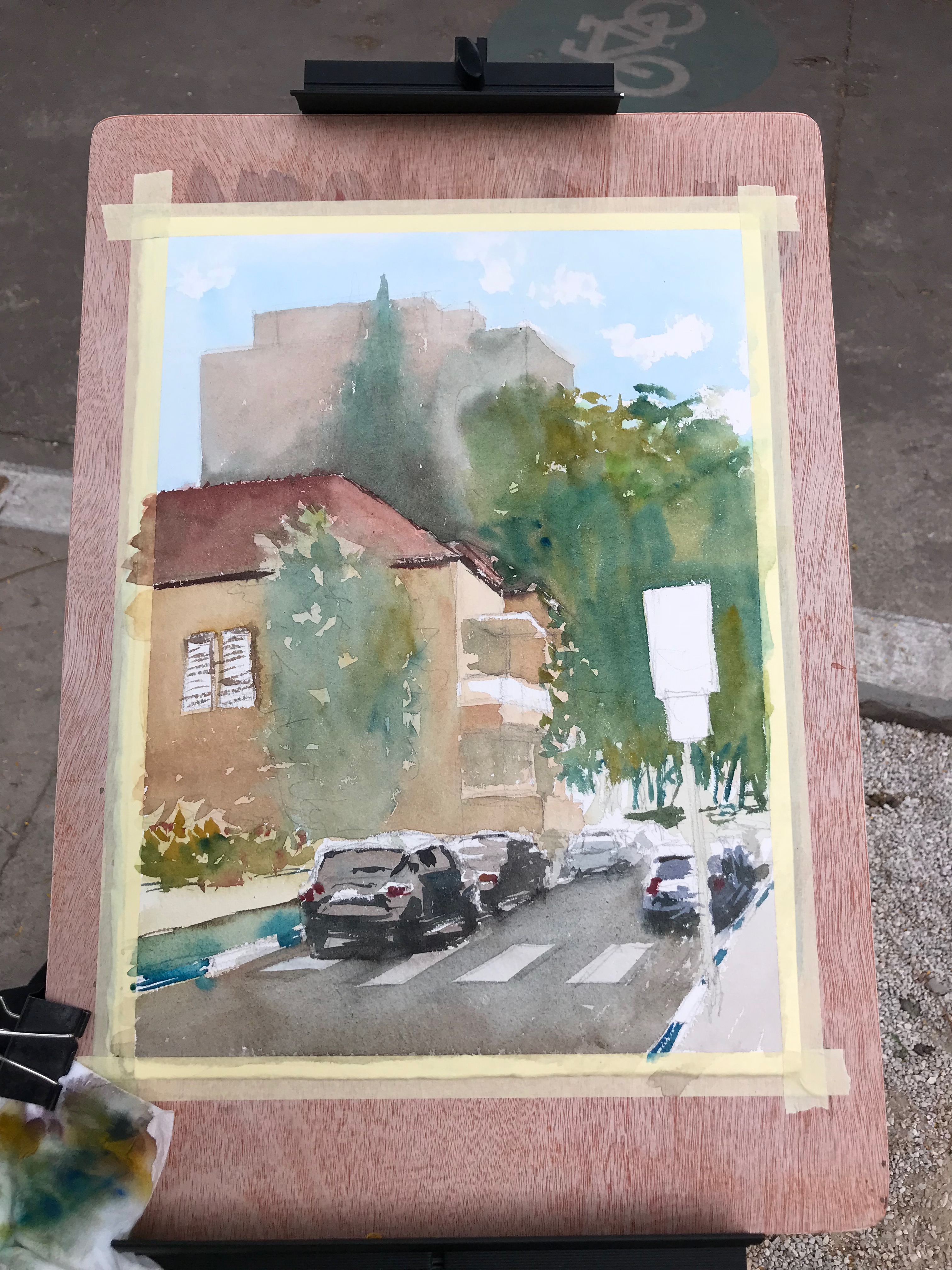 I'll admit, this isn't the best of my work. But I was able to improve the purity.
In this stage it's important to still use vibrant colors. This is true especially for the areas you want to keep colorful.
After that, I continue adding more layers.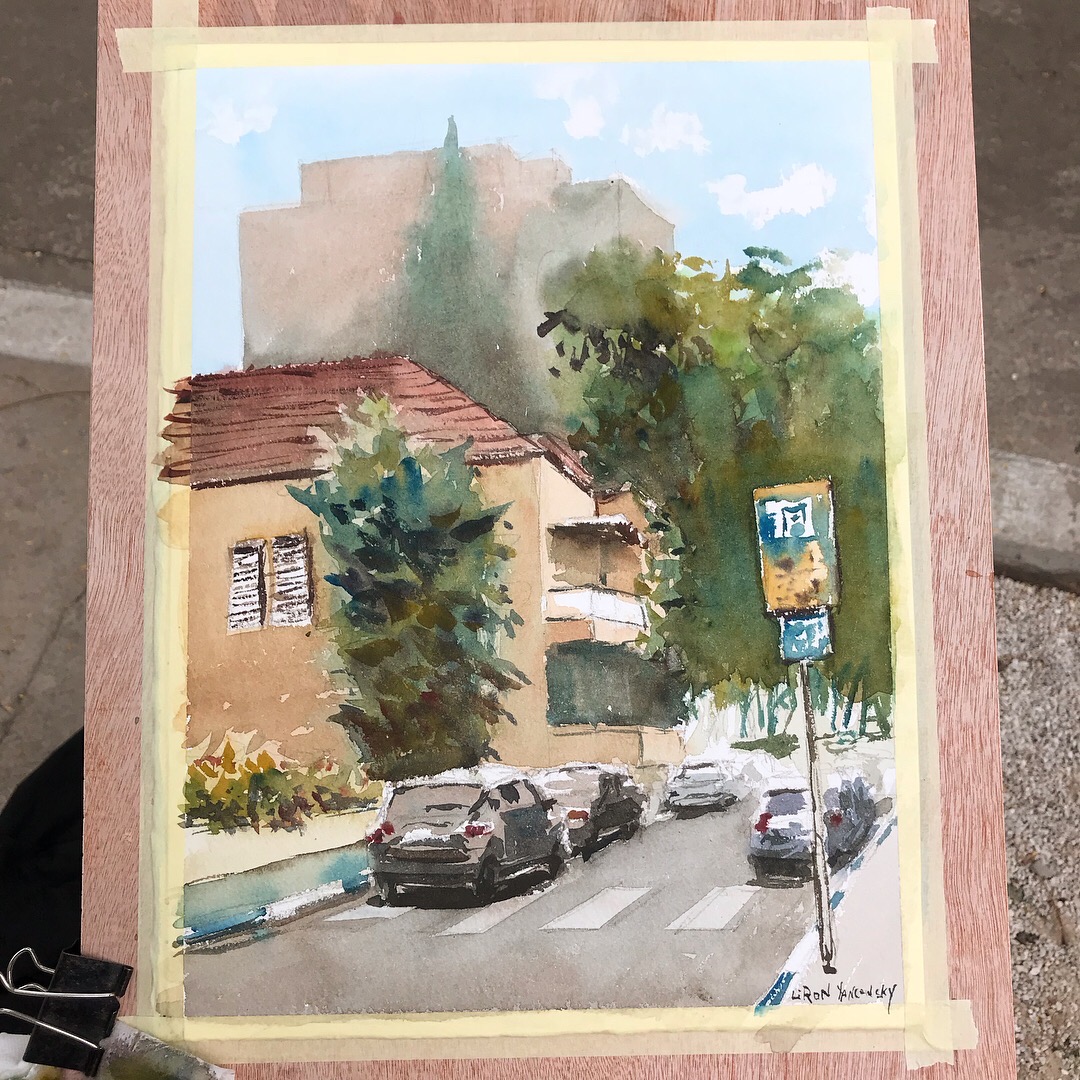 And this is the final result!
I went for a rather complex scene, and challenged myself to try something new. This is why I'm very pleased with the result.
Putting Pure Colors in The Correct Context
It's important to remember that this is one particular approach out of many. It doesn't mean you have to ALWAYS ALWAYS keep your colors pure, or avoid grays.
This is a tool to be used at the right moments. You can use it, perhaps, to direct the viewer's eye in some way. You could use it to create a focal point or area.
And this is it for today. I hope you enjoyed this one! (:
Let me know what you think in a comment below, or under the video.
Also, if you enjoy my content – consider supporting me on Patreon. This REALLY helps (:
And I'll talk to you soon.
– Liron