Hey friends!
In this drawing lesson I'll show you how to draw a clenched fist!
The key takeaway here is to try to simplify the shape of the hand, and use simple guidelines that will eventually turn into more complex shapes.
Check out the drawing lesson here: How to Draw a Clenched Fist!
Pay attention to the thumb, and how it obstructs some of the fingers.
Also, the main challenge in drawing the hand here, was getting the correct shape of the inner parts of the fingers.
Notice how they are bent downwards, and into the center of the palm.
I hope this was helpful!
If you enjoyed this video lesson, let me become your personal, on-email, drawing teacher (=
You can do that, for FREE, right here
You'll also receive a gift book (=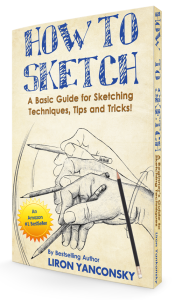 I hope to hear from you soon!
– Liron