Welcome to episode 22 of The Paint Show, in which I'll present Quinacridone Burnt Orange, by Daniel Smith!
You can check out the full episode on YouTube, right here:
Me and Quinacridone Burnt Orange
I got this paint originally together with the Daniel Smith Secondary set, alongside Carbazole Violet and Undersea Green.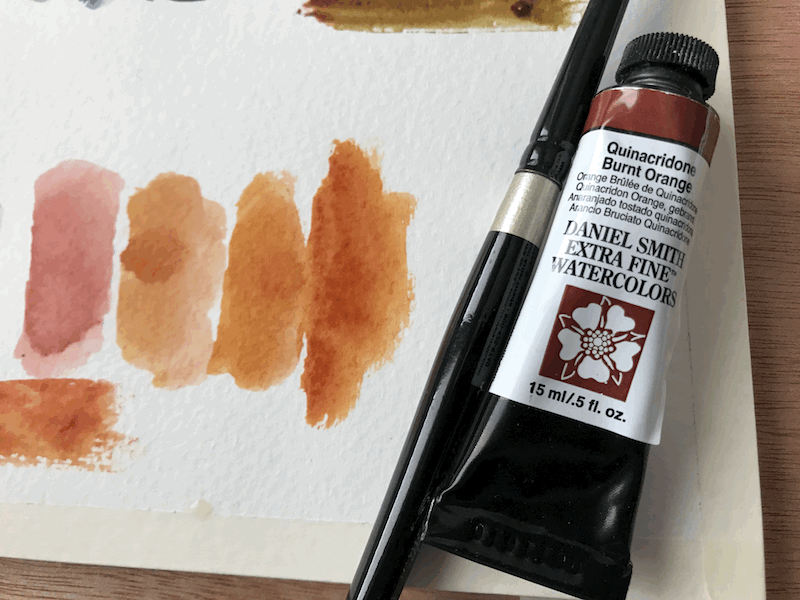 I really enjoyed this set, and I think it's REALLY worth it in terms of the price. This is why I originally reviewed the entire set.
Then, I reviewed Carbazole Violet on the previous episode, and next week I hope to review Undersea Green as well!
I slowly got to love each and every one of these paints, and I wholeheartedly recommend getting them.
If you are interested in purchasing Quinacridone Burnt Orange, you can do so here (affiliate link): Quinacridone Burnt Orange – 15ml Tube.
If you want to get the entire set, you can do so here: Daniel Smith Secondary Set
(If you buy using these links you pay the exact same price, and I get a commission).
Paint Information
Here's some more information about this paint.
Pigment: PO48 (Quinacridone Orange)
Series 2
Excellent Lightfastness
Transparent
Granulating
Low Staining
As this is a series 2 paint, it's not the cheapest. On Amazon it goes for about 17$ (and the set is 24$, so you can understand why I recommend that…).
I love this paint's transparency too. I usually use heavier and darker wash from the get (not aiming for multiple glazings), but this one just may make me try some of that.
I also like the relatively gentle granulation texture, and the fact it's more easily liftable, as it's low staining.
If I recall correctly PO48 should be staining. I'm not sure what Daniel smith did here, but this one seems to be low staining.
Demo
Here are some things I show in the video review…
A basic swatch and a quick wet-in-wet swatch.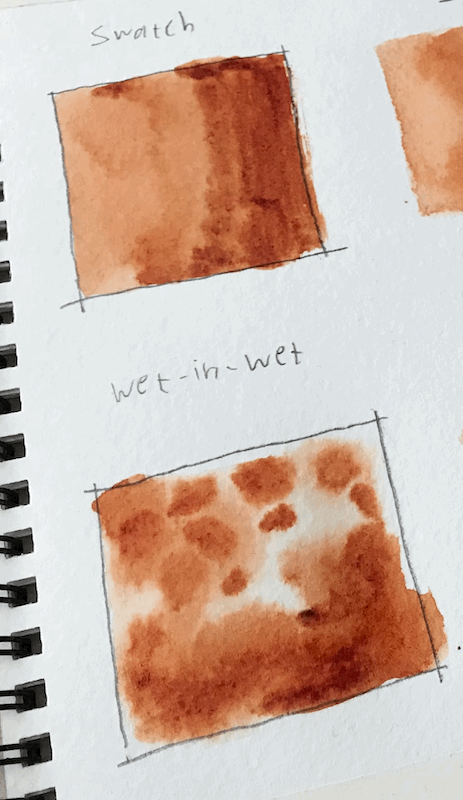 Mixes with French Ultramarine and Sap Green (which Daniel Smith recommends doing).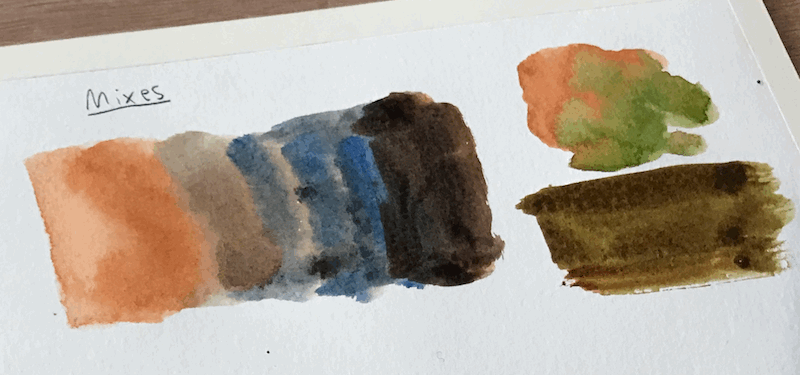 And lastly, I attempt to recreate the paint. According to information I found online, this can be remixed by combining a yellow similar to PY150 and a red such as Quinacridone Rose (PV19) or Maroon Red (PR179).
I didn't have a suitable yellow (PY150 is somewhat neutral), and so I used a combination of Lemon Yellow and New Gamboge, and mixed it with Quinacridone Rose.
The result is pretty nice!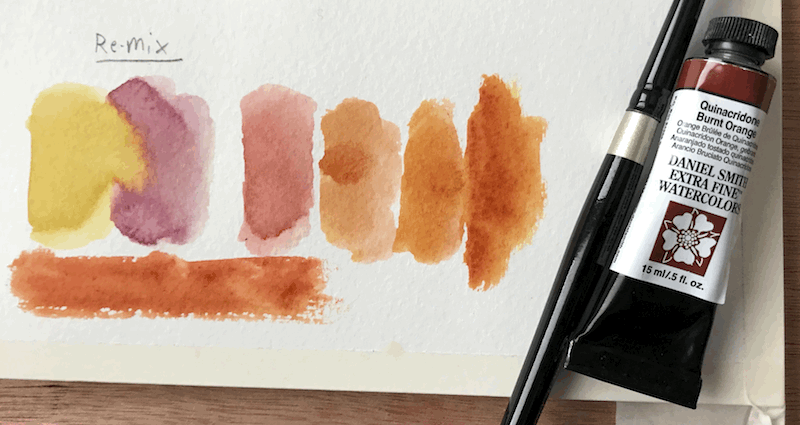 Pretty similar, right?
Conclusion
I really enjoyed making this review for you. Let me know what you think by leaving a comment under the video or here on my website.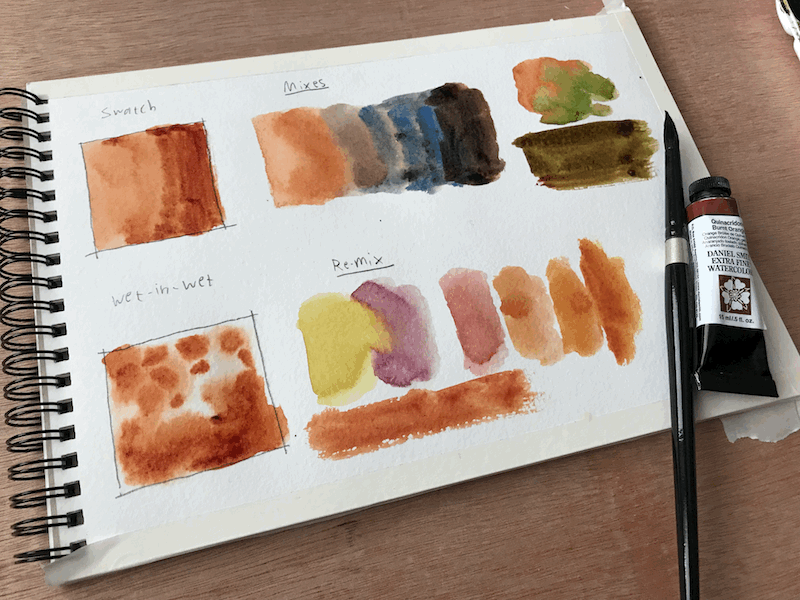 If you want to watch the full episode on YouTube, you can check it out here: Quinacridone Burnt Orange – The Paint Show – Episode 22
And again, If you wish to buy the tube, you can do so here: Quinacridone Burnt Orange – 15ml Tube.
And if you want to get the entire set, you can do so here: Daniel Smith Secondary Set
I hope you enjoyed this one, and I'll talk to you again really soon!
– Liron