Hey friends!
I this drawing lesson I'll show you one way of drawing a male figure performing a high kick!!
I'll cover the basic anatomy behind this pose, and hopefully we'll go into more details in a future drawing lesson.
Check out the video tutorial here, and read on for more key pointers on drawing the male figure.
Okay, so here are my main advice for drawing a male figure in this pose.
1. Begin with a basic "stick figure" of the male figure.
This means we use a very simple stick figure to "find" the pose.
If you want to get any figure drawing right, you need the base to be CORRECT. It doesn't have to be perfect, but it has to be CORRECT.
Any mistakes made in the first stages will drag on to the later stages. And in later stages, correcting these mistakes becomes very hard – nearly impossible.
Here is my basic stick figure.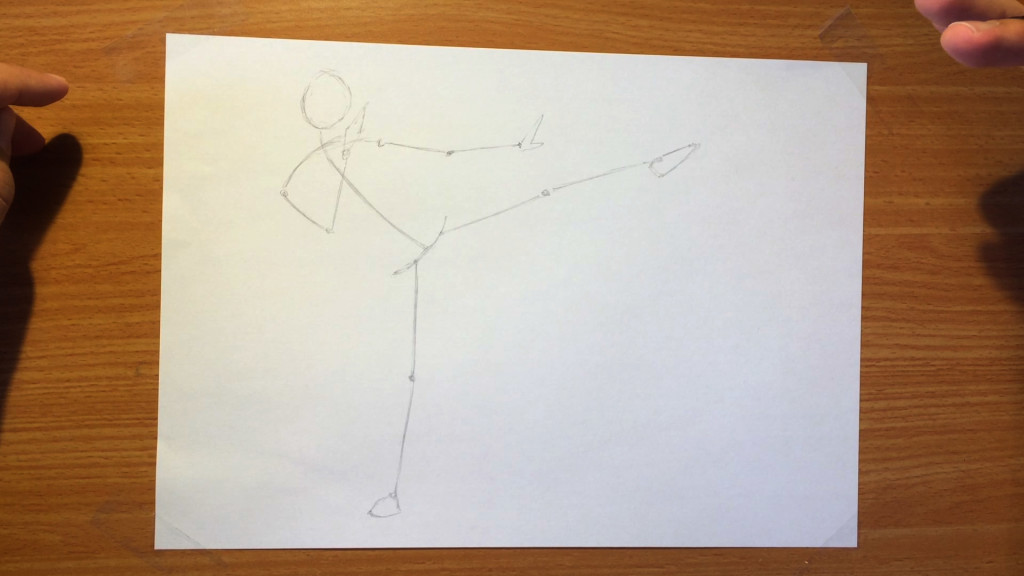 2. Use simple 3D shapes to define where each body part of the male figure is.
Next I use very simple cylinders and ovals to define the limbs, joints and the core.
The reason I do this, is that it is very hard for me to go from that basic stick figure, directly into the final drawing.
I need that stage in order to find each of the male figure's parts.
Here are my simple 3D shapes.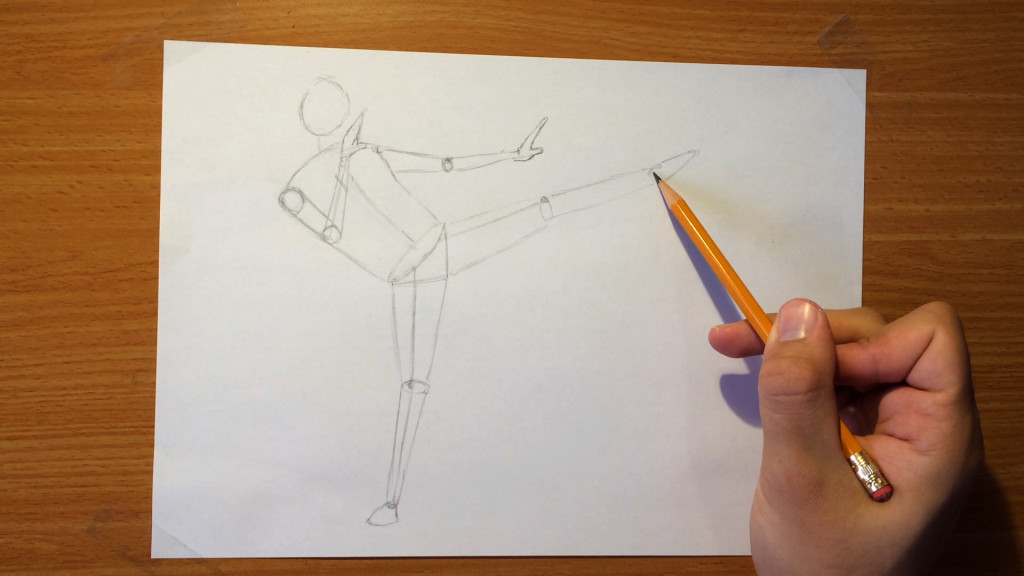 3. Now I can finally begin drawing the FINAL representation of the figure.
In this stage, more knowledge of anatomy IS IMPORTANT.
You want to learn where the muscles are, and their shape.
You also need to learn how to properly draw the joints, hands, feet and face.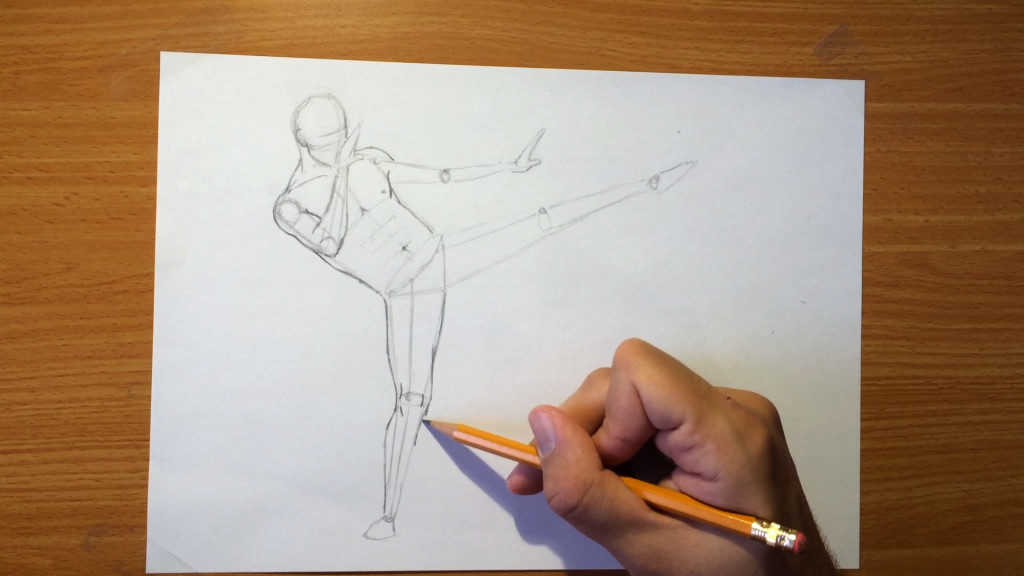 This is a big challenge.
My advice…? Use reference!! (you must be tired of hearing this by now… =P)
Work slowly, and draw the entire male figure one part at a time. Be extra careful with the connection between the different parts.
For example – make sure to properly draw the area where the arms and the core (upper torso) meet.
And then, slowly but surely, you will be able to draw this pose!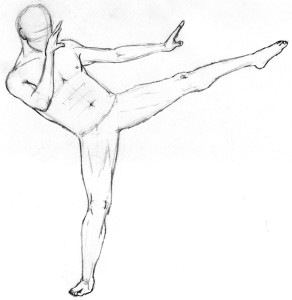 Feel free to drop any questions you have in a comment below. I'll answer everything.
Also, Be sure to SUBSCRIBE HERE to get my eBook for free + great tips and advice on drawing, delivered straight to you! (=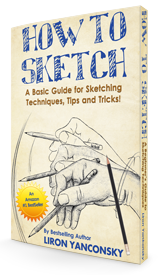 And I'll talk to you soon (=
– Liron